Audit reports of Housing Societies will be online in Rajasthan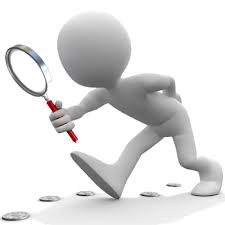 By Rajasthan Bureau The audit report of one lakh co-operative societies in the state will be made online, the audit report of the committees shall be uploaded to the Chief Executive and Auditor of the committee within seven days. The committees have not appointed the auditors till May 31 will be appointed by the Department, Principal Secretary Abhay Kumar said.
Co-operative information on one click
Kumar said that online arrangements of testing of annual articles of nearly one lakh cooperative societies have also been done through this portal. He said that the appointment of auditors will also be done through the online system. They said that it was difficult to get information about whether the institution had completed the audit in the past. Now with this arrangement, the department officials can get the audit report and all the information of the concerned co-operative society on a single click.
Home Construction Co-operative Societies will be online
He informed that through to the portal, the last available audit report of the housing construction cooperatives is being made available to the general public. This will enable the general public to get information about the activities of the home construction co-operative Societies. He informed that the co-operative inspection will also be done through this portal in the future so that the authorities can get a real inspection of information on time.
Data of NGOs, clubs and sports organizations will also be available
Registrar Cooperative Dr. Neeraj K. Pawan said that now all the types of co-operatives registered in the state, all the entities, NGOs, clubs, sports organizations will be required to make their data available at this portal so that the citizens and the department are cooperatives get information. He said that in relation to the promises made in different "cooperative courts", the person has been provided with the facility for filing the next date, present status and online dispute of his case on this portal, which is also being started at the earliest.
Online application for the selection of co-operative institutions
Dr. Pawan said that necessary provisions have been made in the portal for the selection of all types of co-operative institutions. Now the co-operative will have to apply online for their elections. He informed that through the departmental website created under the portal, the general citizen also received an application for sale of cooperative court case status, audit report, dairy co-operative society and member of village service co-operative society etc.